There are two things I enjoy that are spiritually awakening and relaxing at the same time. Those two things are amateur astronomy and taking nature hikes. Being alone under a dark sky viewing the heavens above with one of my telescopes is a spiritual and humbling experience. I've always felt revived after a night behind the eyepiece. I also feel this way after a nature hike. There is something about an early morning hike with nothing but the sounds of nature around you. Birds tweeting, squirrels rustling through leaves, geese squawking on the water, and the distant thud of a woodpecker knocking on a tree trunk are just a few of the sounds encountered when you step out of the concrete jungle. The solitude of being alone on a trail is a great time for reflection. In essence, I find these activities a great way to recharge my batteries.
Those who follow me know that currently a telephoto lens is lacking in my new mirrorless system. I opted to initially obtain lenses more suitable for portraiture. As I go forward, I will add a telephoto lens to the line up along with an ultra-wide lens and a macro lens. I've already rented and tested the ultra-wide 9-18mm lens which I will purchase soon. You can see the photos taken with that lens in my post titled Hot Air Halloween. With some vacation time coming up, I rented the 75-300mm f4.8-6.7 Mark II lens and made time to do some wildlife shooting. The reach of this lens and its small size make it an ideal kit to carry on a hike.
My first outing with this lens was at Radnor Lake State Natural Area in Nashville. When you think of Nashville, a nature walk usually doesn't come to mind, but there are plenty of green spaces in and around the Music City. When I started my hike, I was greeted with what sounded like a group of horses galloping toward me. I turned toward the noise and watched at least 7 deer gallop across my path. I did not bother to pull up my camera. It was still dark and there was no way I was going to get a usable image under those conditions. I stopped and watched the deer vanish into the thick of the forest. While I did not get a shot of those deer, I did have opportunities later during the day.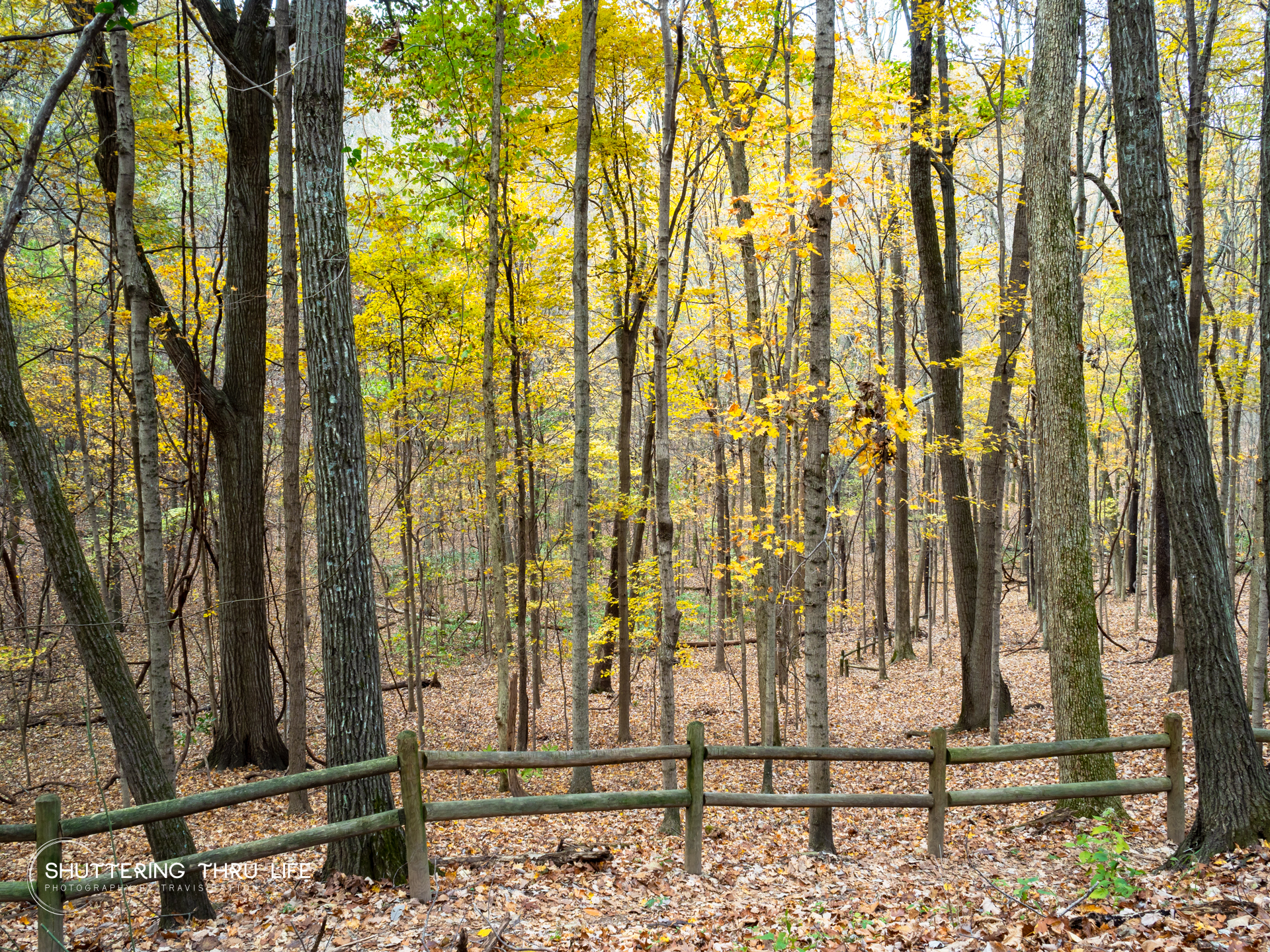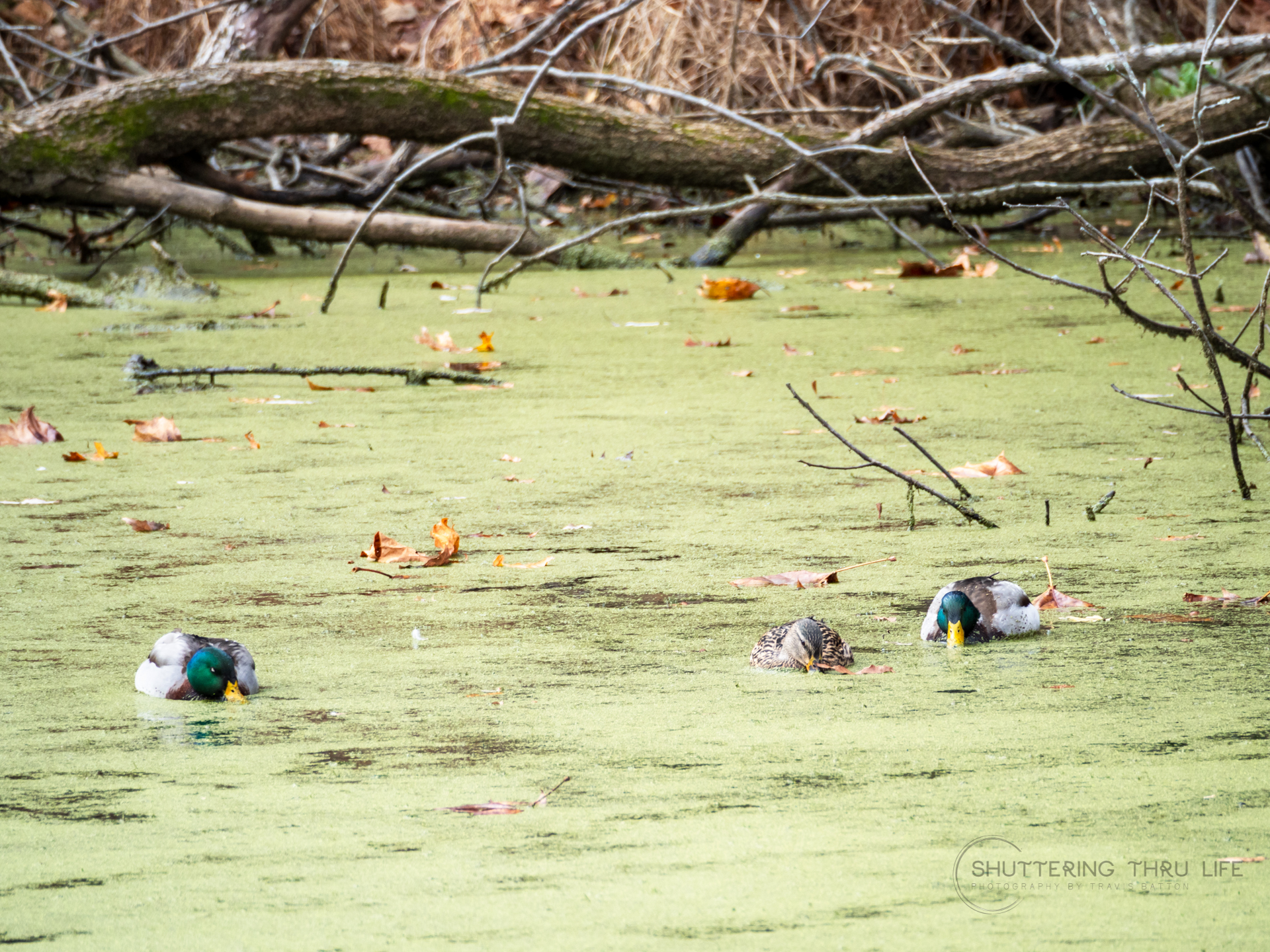 As you can tell, it was a cloudy day. The lighting left a lot to be desired. Toward the end of my hike, I noticed patches of blue sky starting to appear. However, it was not enough to make a dramatic difference to the landscape. Because of this, I converted a few pictures to black and white.
My next hike was at Bowie Nature Park in Fairview. It's been quite a while since I walked the trails at Bowie. Everything looked how I remembered it with a few changes here and there.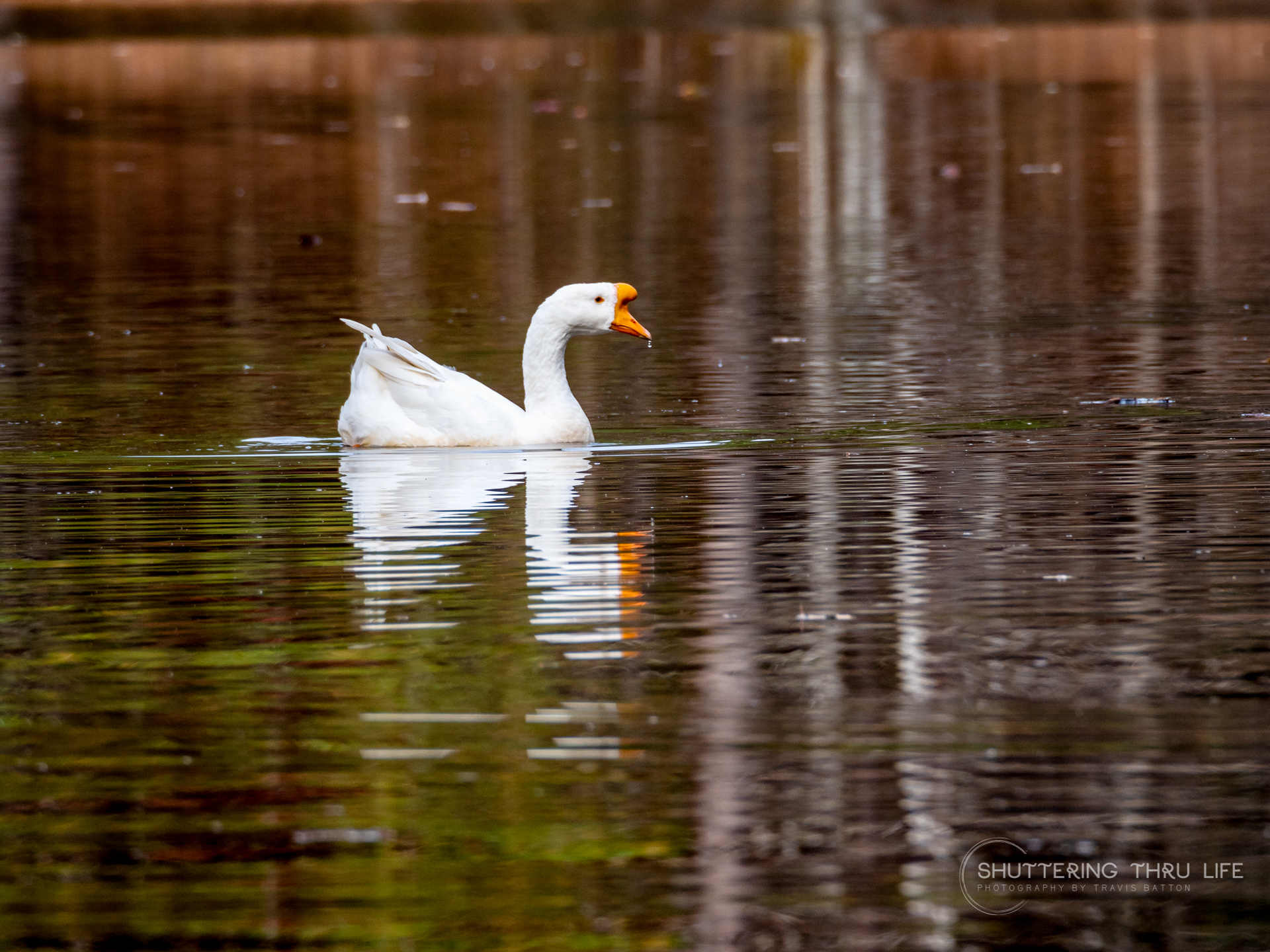 I left Bowie and headed toward the Natchez Trace Parkway to shoot some familiar subjects.
My last adventure with the telephoto lens was at Williamsport Lakes. I spent another early morning capturing whatever caught my eye. I made the first two images in this next series along the way to the lakes. The fog and the rising sun created some nice light.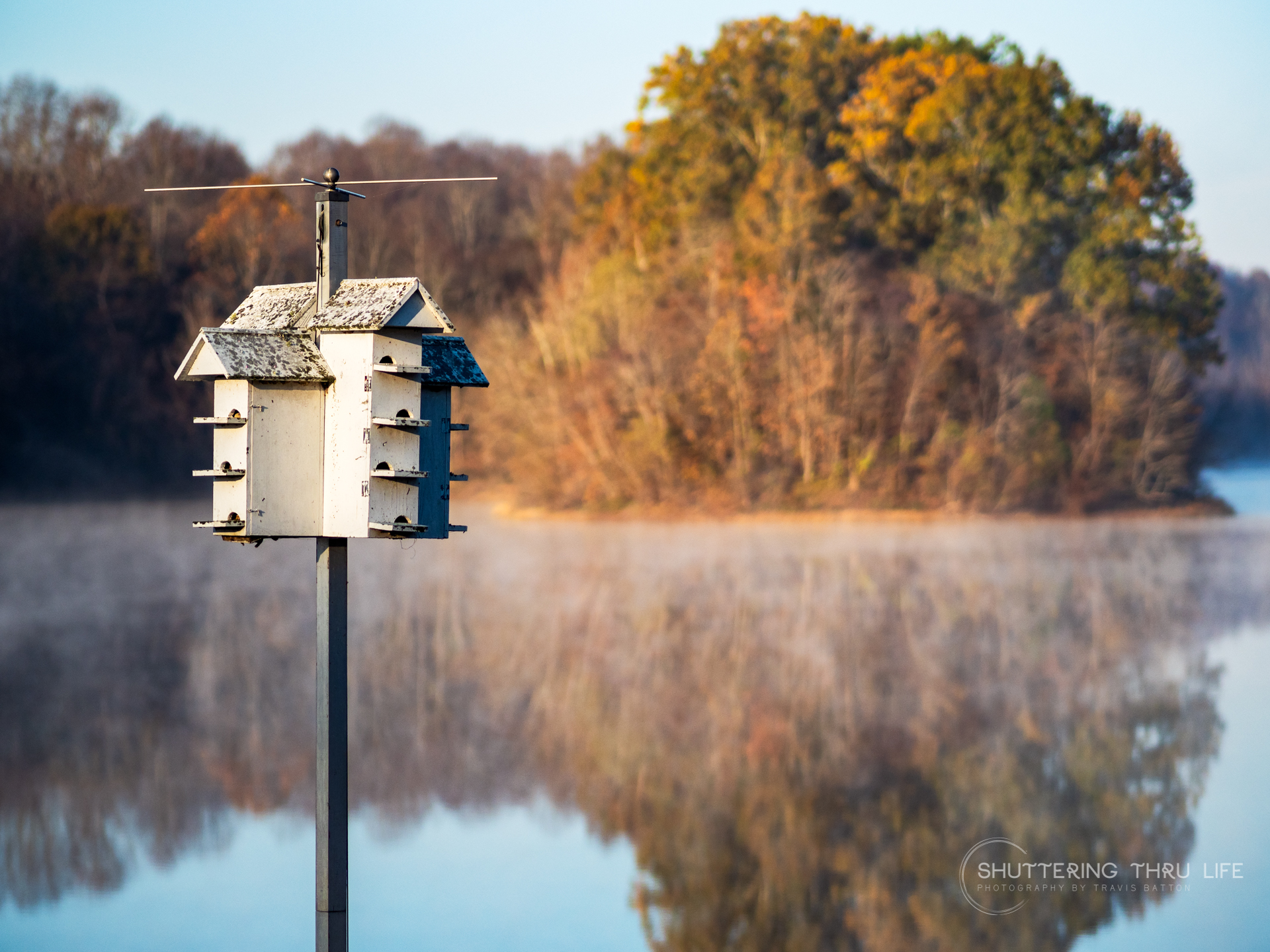 I enjoyed shooting the rented lens. I finally got to test the tracking and continuous auto-focusing of the EM1 Mark II. I have to say that I'm impressed with the lens and I am extremely impressed with the continuous focusing and tracking of the camera. Birds in flight and action shots in general are easily captured. There are at least two more telephoto lenses I want to test. There may be a third as I hear rumors of a new Olympus 150 – 400mm f4 lens to be released in 2019. It's going to be a PRO lens, so it will be out of my budget, but it would be fun to rent. The other two lenses are the Panasonic 100-300mm and the Panasonic-Leica 100 to 400mm. I may rent the Pan-Leica this winter when I make some time to do some Bald Eagle hunting. At any rate, I really need to add a telephoto to my lens lineup sooner than later. I hope you enjoyed the photos. Thanks for reading!