Another year is about to come to a close as I find myself at the 2nd Annual Christmas Tree Lighting Event on the square in Columbia, Tennessee. It seems like yesterday that I was preparing to shoot the first 40 foot tree lighting festivities. Where has the time gone? Now that the city of Columbia has lit the tree, the Christmas season has officially started!
Those who follow me know I like telling stories with my images. I believe the best way to do that is to create a body of work. In a body of work, there are 4 key elements that must be present to complete the story.
A sense of Place
Cast of Characters
Moments
Closing the Story
These key elements are what National Geographic photographer and Olympus Visionary Jack Dickman has used in his 40 plus years in the business. I find his list to be a good formula for storytelling. When I first came across this list, I realized that I've been executing these key elements already in my work. However, this time I set out to deliberately check off the list one by one.
With the temperatures dropping and the misty rain steady falling, things looked bleak, but that did not stop the party. Returning emcee Blair Garner did another excellent job of guiding us through the festivities. We had an appearance from the Grinch! The mean one was even allowed to officiate a dance contest. Special guest performers Guy Penrod and country music duo High Valley transformed the square into a concert venue. Guy Penrod's performance of gospel hymns were moving. I had to put the camera down to experience the moment. It brought me back to my church choir days when I was a teenager. I could feel the same spirit that moved me to join my hometown church. Taking a look around the crowd I could see that many were experiencing the same thing. Christmas carols were performed by The Maury County Chorale. If you came hungry, there were food trucks lined up around the square. That sums it up. Thankfully the rain finally stopped and we were able to stay dry for the greater part of the night. The pictures do a better job of telling the story. I hope you enjoy the images.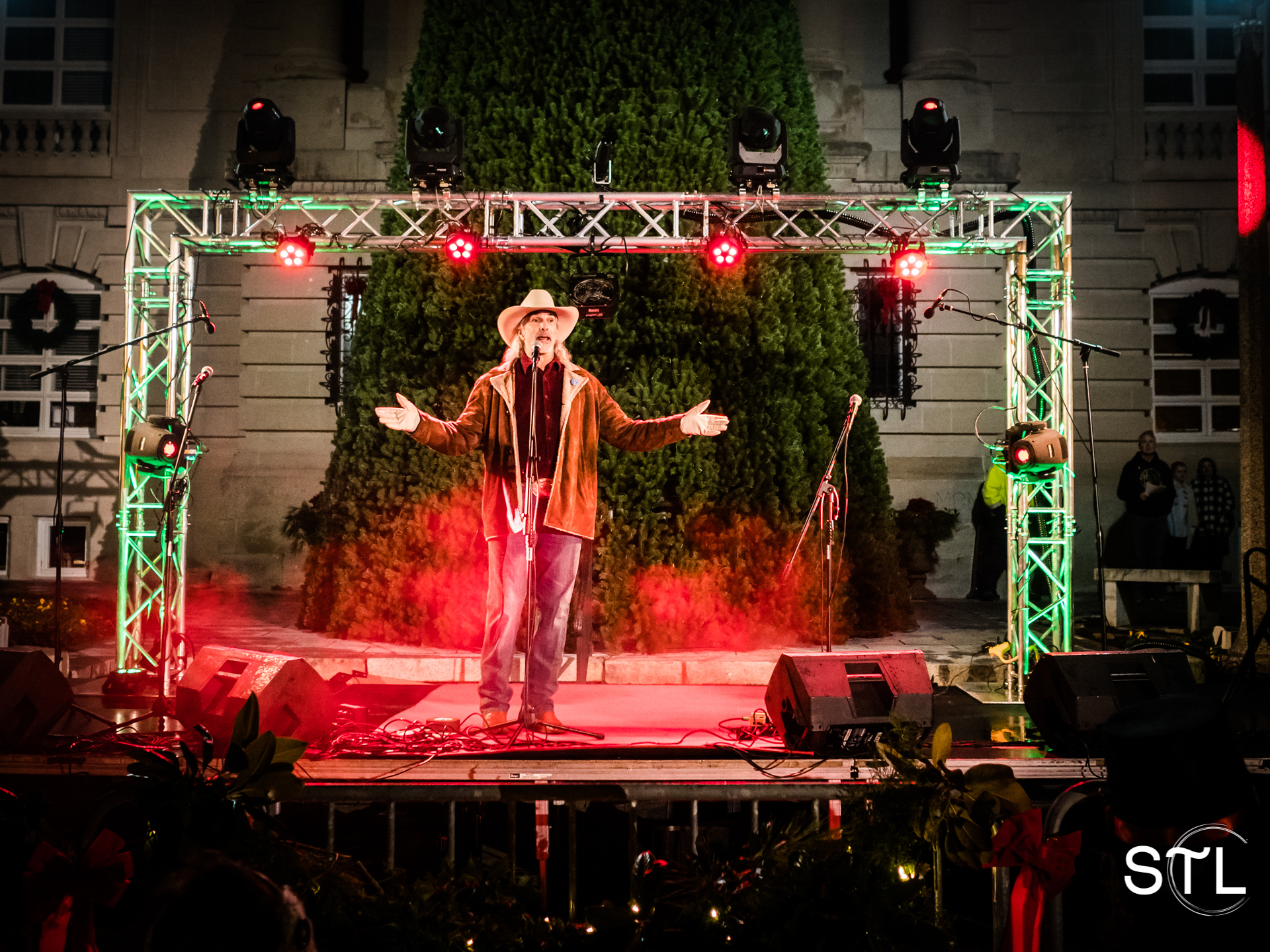 Another event and another chance to practice the craft of photography. I was a bit more proficient with my camera on this run. Last year, my latest camera was newer to me. Ideally the camera should not get in the way. It should be an extension of your eye and brain.
I had a fun time and I hope you got a sense of the night through my pictures. Like and Follow me on Facebook at Shuttering Thru Life to catch more festivities from the Christmas Season. Thanks for reading!